Got a backyard or a barn? Need a buddy? The Monmouth County SPCA can help! Save a life and gain a friend with a healthy outdoor cat. These cats either cannot be family pets because they are feral, or they have always lived outdoors. Many shelters are unable to accommodate kitties that need an outdoor environment, so they are often euthanized.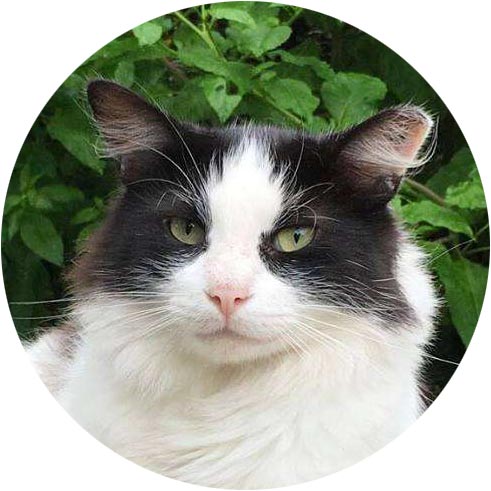 The MCSPCA started the "Backyard Buddy" program not just to save lives, but to allow cats that don't want to be indoors to have a happy life! These cats thrive in an outdoor (or indoor/outdoor) environment, such as a backyard, farm, horse stable, brewery, fire station, nursery, office complex, wharf, junkyard or warehouse.
We have a Backyard Buddy to fit anyone's needs. There are older semi-feral kittens, friendly adults and 100% feral mousers. Likewise, there are many different options for outdoor cat shelters. You can make your own, purchase a catio or designate part of your garage, porch, shed or barn for your Backyard Buddy.
The MCSPCA provides each cat with a spay/neuter, microchip, flea/tick preventative along with vaccination against rabies and distemper. Assistance will be provided during the relocation process. Caretaker responsibilities include providing daily food, water and shelter. There is no cost to you for this service and the reward of saving a life is priceless. Thank you for sharing your yard!
For more information, please contact Nina: [email protected] or 732-542-5962