We are open for walk-ins every day!
Monday 12-5pm
We are no longer scheduling appointments for dog adoptions ❤ 
We are open for walk-ins. You can save a few minutes and submit a survey online. Surveys do not secure any animal for adoption.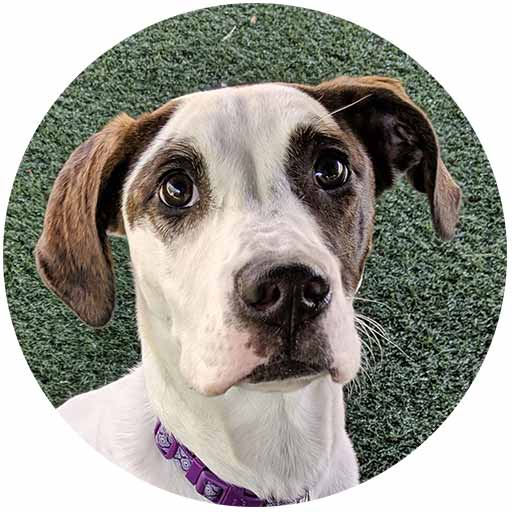 Dogs with Foster Families
Wonderful shelter dogs are awaiting forever homes.
I just wanted to give an appreciation post to the MCSPCA for letting me adopt my baby Sadie. Previously she was named Glenda. I adopted her a little over 4 years ago at age 7. She is the most loving, loyal dog I have ever had. Living our best lives together. Thank you for all you do for animals!
A great experience I had at the SPCA! I everyone is so friendly and knowledgeable. I wasn't expecting to come home with a puppy- but the vibe at the shelter really drew me in. Now I have a new best friend! My adoption counselor made me feel like I have the tools and the information to provide the best care for my puppy
Now open 7-days a week for dogs and cats!
Our Adoptable Dogs
Adoption Hours:
Monday 12-5pm
Tuesday 12-5pm
Wednesday 12-7pm
Thursday 12-7pm
Friday 12-7pm
Saturday/Sunday 12-5pm
Can't adopt? Join our Sponsor a Pet Program!
Chulo, a 3 year old Chihuahua Mix and Blanky, a 7 year old Terrier Mix are a bonded pair who had a very rough start to life, living on the streets alongside their homeless owner. When their homeless owner became ill, a generous man took them in, giving them a loving home and warm roof over their heads for 1 and ½ years. Unfortunately, hard times fell upon this generous soul and he faced an eviction from his home, so he contacted the Monmouth County SPCA for help. We offered a No Fee surrender and took Chulo and Blanky into our care, promising to keep them together and find them their forever home. Despite all their hardships, Chulo and Blanky remain happy, loving, and hopeful that they will find their perfect home soon!
Interested in this adorable resilient couple? We are open for walk-ins every day starting at noon!
read more