We are open for walk-ins!
Monday – No Dog Adoptions
We are no longer scheduling appointments for dog adoptions ❤ 
We are open for walk-ins. You can save a few minutes and submit a survey online. Surveys do not secure any animal for adoption.
Dog Adoption Surveys are not available online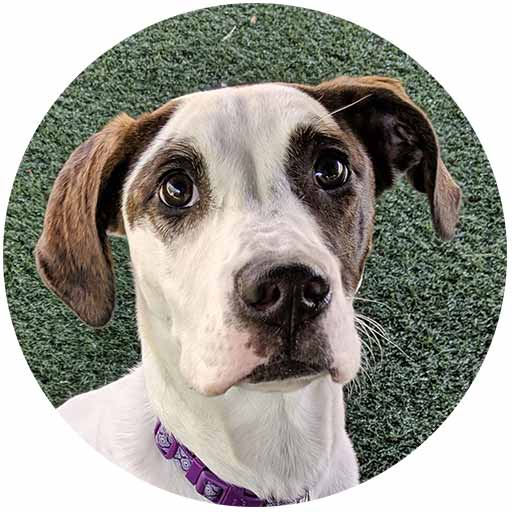 Dogs with Foster Families
Wonderful shelter dogs are awaiting forever homes.
I just wanted to give an appreciation post to the MCSPCA for letting me adopt my baby Sadie. Previously she was named Glenda. I adopted her a little over 4 years ago at age 7. She is the most loving, loyal dog I have ever had. Living our best lives together. Thank you for all you do for animals!
A great experience I had at the SPCA! I everyone is so friendly and knowledgeable. I wasn't expecting to come home with a puppy- but the vibe at the shelter really drew me in. Now I have a new best friend! My adoption counselor made me feel like I have the tools and the information to provide the best care for my puppy
Hi there! My name is Lily and I am a 5 year old Miniature Pinscher Mix weighing 19 pounds.
I'm a sweet, excitable girl who would thrive with patient, dog savvy owners. I could go home with other dog siblings my size, but would need my own private area during feeding time. I'm sometimes unsure of handling, so I would do best with kids 9+, but it doesn't look like cats are in my future.
Want to meet this pretty girl? The shelter is open for walk-ins, every day except Monday, starting at noon!
read more