We are open for walk-ins!
We are no longer scheduling appointments for dog adoptions ❤ 
Submit your survey to schedule an appointment. Walk-ins are welcomed!
Dog adoptions are conducted by walk-ins
Please keep an eye on the email address you use to send the application. We will email you to schedule an appointment.
Please allow us up to 72 hours to respond to your application email: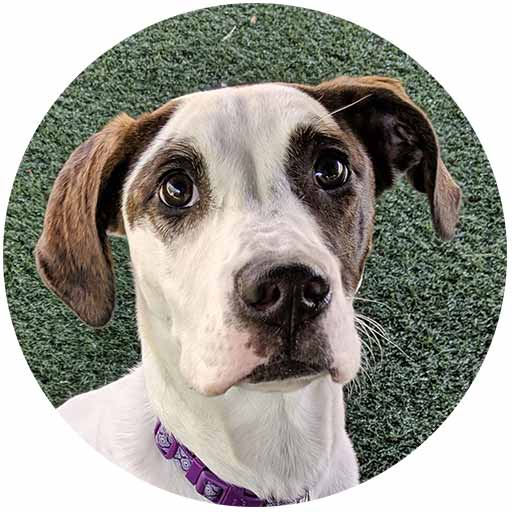 Dogs with Foster Families
Wonderful shelter dogs are awaiting forever homes.
The people here were amazing! They helped us find our new found love Gracie, as in Amazing Grace! They are very knowledgeable and work hard to find you the right pet so that both you and your rescue are a perfect match!
My wife and I adopted 2 puppies (Boots & Tank) on 8/29/2019 and the staff and shelter was great. An amazing experience. Both came to us very healthy and loving. Thank you SPCA for 2 great puppies and experience.
Heyyyyy now! I'm Mister Chili Pepper.
I came to the MCSPCA through St. Hubert's, but I am originally from 'Bama! I am about a year old, and I weigh 43 pounds. I am a bit of a platypus puppy– an adorable, wonderful but curious mix of breeds.
My energy and happy go lucky personality would get along great with a family who wants some fun in their life! I cannot wait to find a family to show my love and loyalty to. I could go home with dog savvy kids 7+
Interested in this interesting fella? The MCSPCA is open for walk-ins starting at noon, Tuesday through Sunday. You can also email [email protected], or give us a ring at 732.542.5962.
read more