The MCSPCA Humane Law Enforcement Division is committed to protecting animals from abuse.  NJ law requires that animals have adequate shelter, food and water. Abuse could include a dog on a very short chain or exposed to bad weather or animals who look sickly or injured.
If  you are in Monmouth County and you would like to report suspected cruelty to animals, please call the Monmouth County cruelty hotline, (877) 898-7297. If it is an immediate emergency, please call your local police department or call 911.  We cannot take cruelty reports by email.
As the Humane Law Enforcement Division of the Monmouth County SPCA, we are granted our Law Enforcement authority by Monmouth County Prosecutor's Office.  We are charged with the responsibility of enforcing the State of New Jersey Animal Cruelty Laws in Monmouth County, NJ. Additionally, a large part of what we do is educating the public-at-large as to the responsibilities and requirements of pet and animal ownership.
Our Humane Law Enforcement Division, along with the Monmouth County Prosecutor's Office, investigates hundreds of animal cruelty complaints every year. We handle cases much like those featured on TV's "Animal Cops"- emaciated dogs who've been starved by their owners, collectors who accumulate so many animals that they can't provide proper care for them, innocent puppies thrown into a dumpster and left for dead. But thanks to the efforts of our Humane Law Enforcement Division, these animals are rescued, medical attention is provided and new loving homes are found. Most importantly, those who caused the suffering of these helpless animals are brought to justice.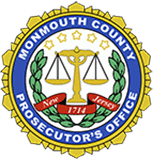 Monmouth County
Prosecutor's Office