We urgently need large dog adopters

 and fosters
.
Animal shelters across the country are seeing decreased dog adoptions, and we need the support of our community now more than ever to find homes for our dogs, many of whom have been in our care for months.  As part of our adoption and foster process, we provide behavioral support to do all we can to help our dogs to acclimate in their new homes.  
Please consider adopting or fostering today to give our dogs the loving homes they need and deserve.  If you are interested, we're open every day at 12pm for walk-ins. Can't adopt? Consider becoming part of our foster network. All supplies and support are provided for you throughout the process.
We're here to answer any of your questions before you get started! Please feel free to email [email protected] to connect with a team member ❤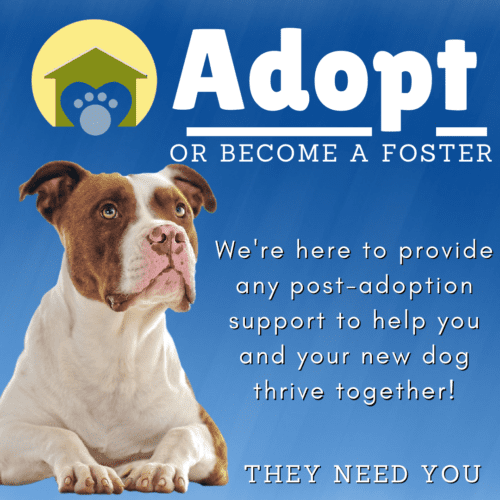 All of our dogs are unique!
Each of our dogs have their own unique personalities and although they may seem simlar, they are all individuals with different needs. We're open to working with all different types of families to find the right adoptive or foster match. Click on any of the photos below to learn more or visit our dog page to see all of the dogs waiting for homes!
The dogs you see on this page are the ones who have been waiting the longest for a family ❤