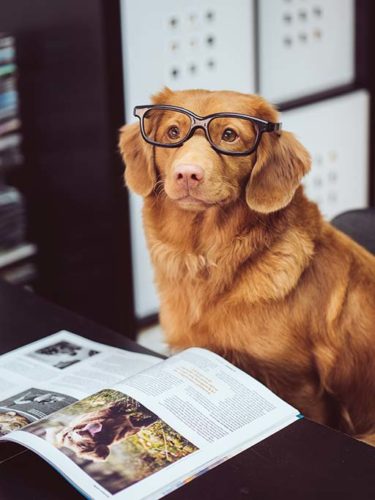 A certified member of our Pet Therapy and Humane Education team can participate in any of the three programs we offer: Pet Therapy, Humane Education and Read to Dogs.
The Read to Dog program provides a non-judgmental environment for children to better their reading skills and gain confidence in their abilities, while raising their self-esteem. We coordinate with local libraries and schools to provide certified pet therapy animals for each child to read aloud to, in a private one-on-one interaction.
These programs are initiated by the library or school and the children sign up ahead of time. The librarian or teacher selects age-appropriate books for the children and monitors the session.
Visits are usually one hour or less for the safety and protection of your pet. The library sessions are mostly held in the late afternoon, starting between 3 and 4 pm. School visit times vary, but are always during the school day.
You must commit to a minimum of 2 visits per month in any combination of Pet Therapy, Humane Education and Read to Dog visits.
For details on how to become a member of our Certified Pet Therapy team, please click here